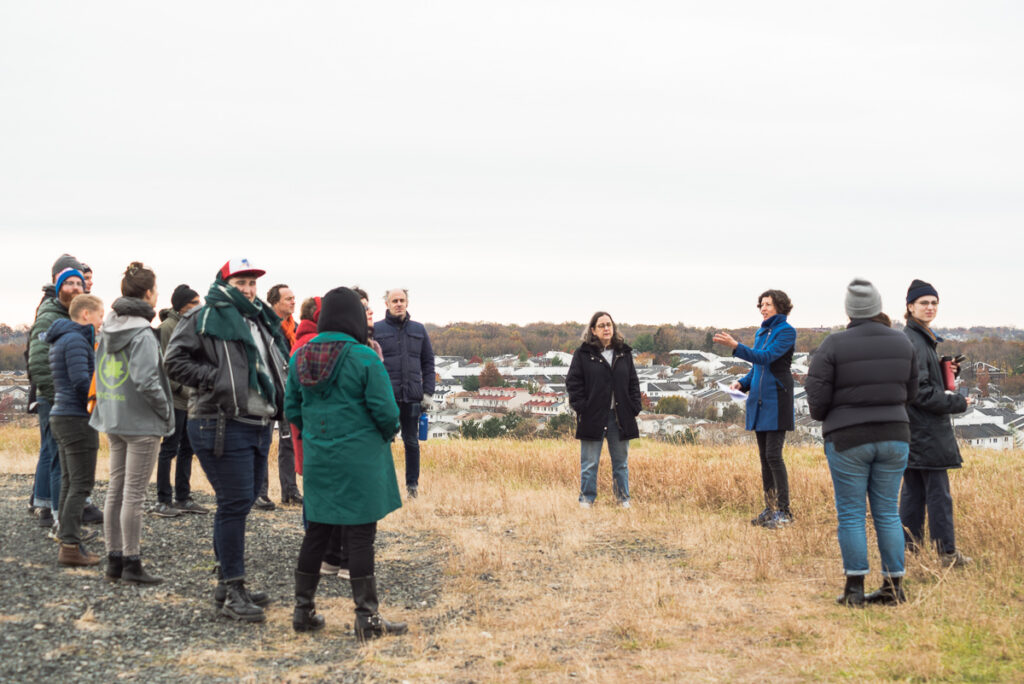 Geographies of Waste, Geographies of Time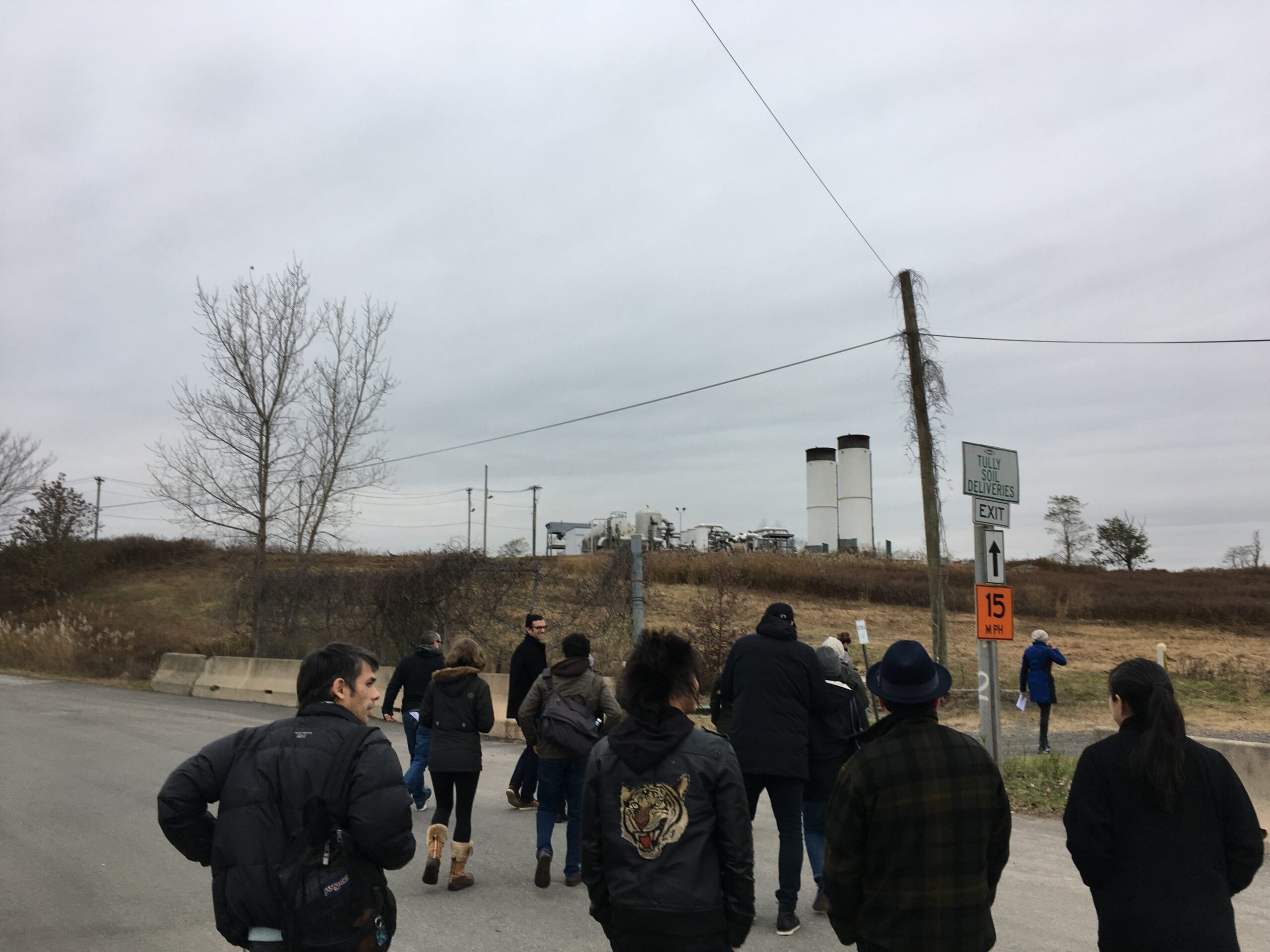 Lize Mogel led two tours on a cold Sunday in November 2018 that explored Freshkills' landfill-to-park project within the long trajectory of the changing urban environment in Staten Island, and an even longer trajectory of geologic time. Participants experienced the constructed and natural infrastructure that has shifted the Freshkills ecosystem from landscape to wastescape and back to landscape again. They learned how the early stages of this very long-term project have already created productive habitat for non-humans. Click here for the itinerary. 
Tours were produced in collaboration with Mariel Villeré (former Manager for Programs, Arts, and Grants, Freshkills Park) and Cait Field (Manager for Science and Research Development, Freshkills Park). 
Off Trail (proposed)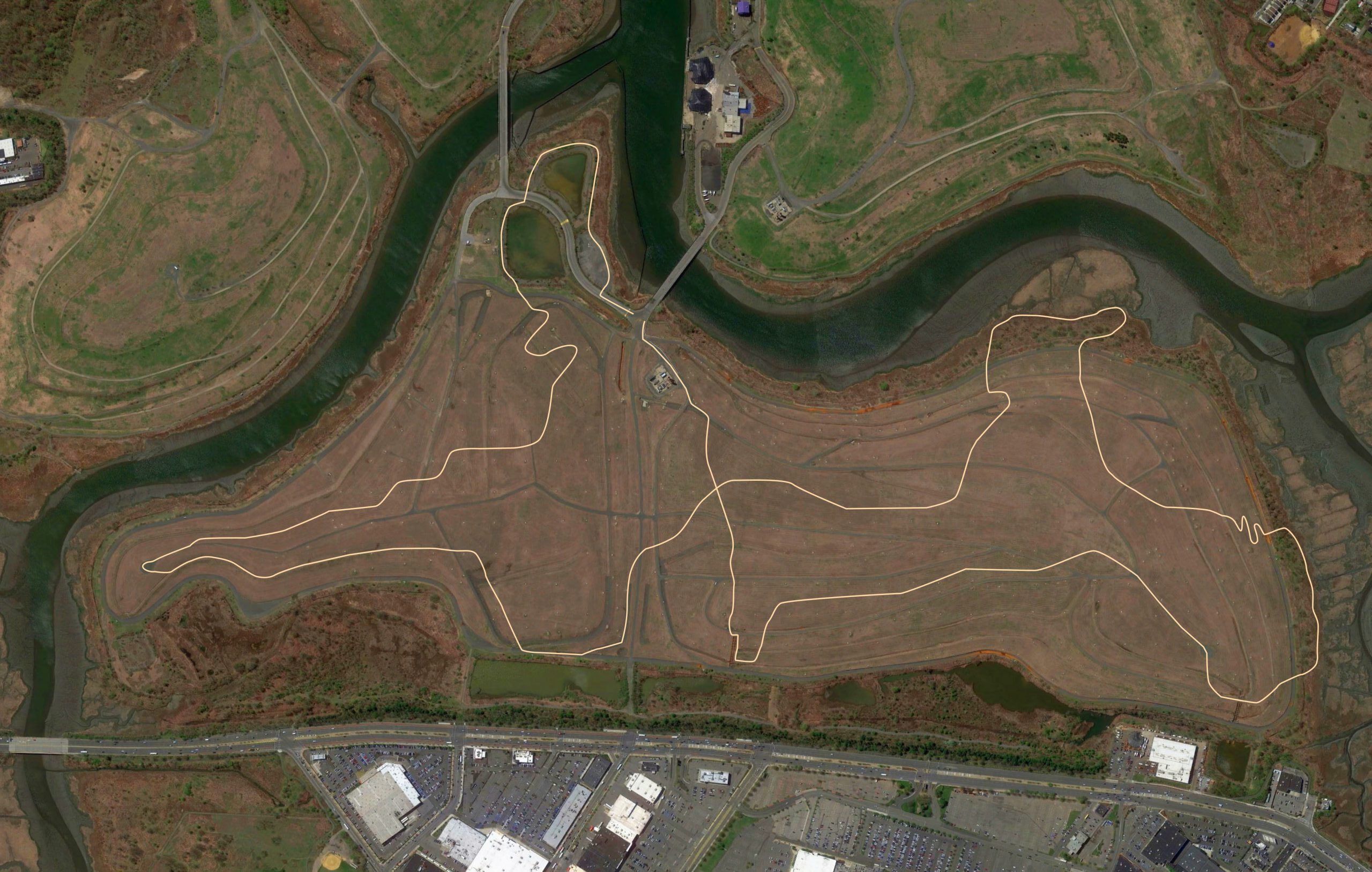 Off-trail: Travel that leaves a pre-determined or official path, such as a hiking trail. It connotes exploration and an unmediated experience. 
Freshkills, as a park, is still unformed in the public's mind (and not yet fully formed as a built place). Off Trail exists in this in-between state. This proposed guided tour/hike of East Park will follow a specially-mown path that creates a meandering route through the site. This will allow participants to experience the site as both a wilderness landscape and a completely engineered one.
Freshkills is a multi-layered site that contains many things: the collective history of New York City's refuse; landfill mitigation infrastructure; plant and animal habitat; and the promise of transformation. When Freshkills Park is fully built, it will offer a highly produced landscape and recreation experience. In the meantime, we have a unique opportunity to experience the site in its less-directed, more wild state, in which the site's narratives are more visibly complex, less fixed.
The durational performance of walking in landscape creates a new awareness—of sounds, smells, color, texture—and a new way of noticing, of learning. To go off-trail at Fresh Kills is to move in and out of experiences of wilderness and engineering, nature and policy, history and the future. Off-Trail will give participants access to new views, perspectives and knowledge about Freshkills. The tour will tease out the multiple layers of meaning of the site, and explore questions about the nature and production of landscape.
The proposed tour will involve collaboration and conversation with agency staff, scientists, engineers, naturalists, and other Freshkills stakeholders. Staff, researchers, and others will join the hike to discuss their knowledge and expertise. 
Gull Monument (proposed)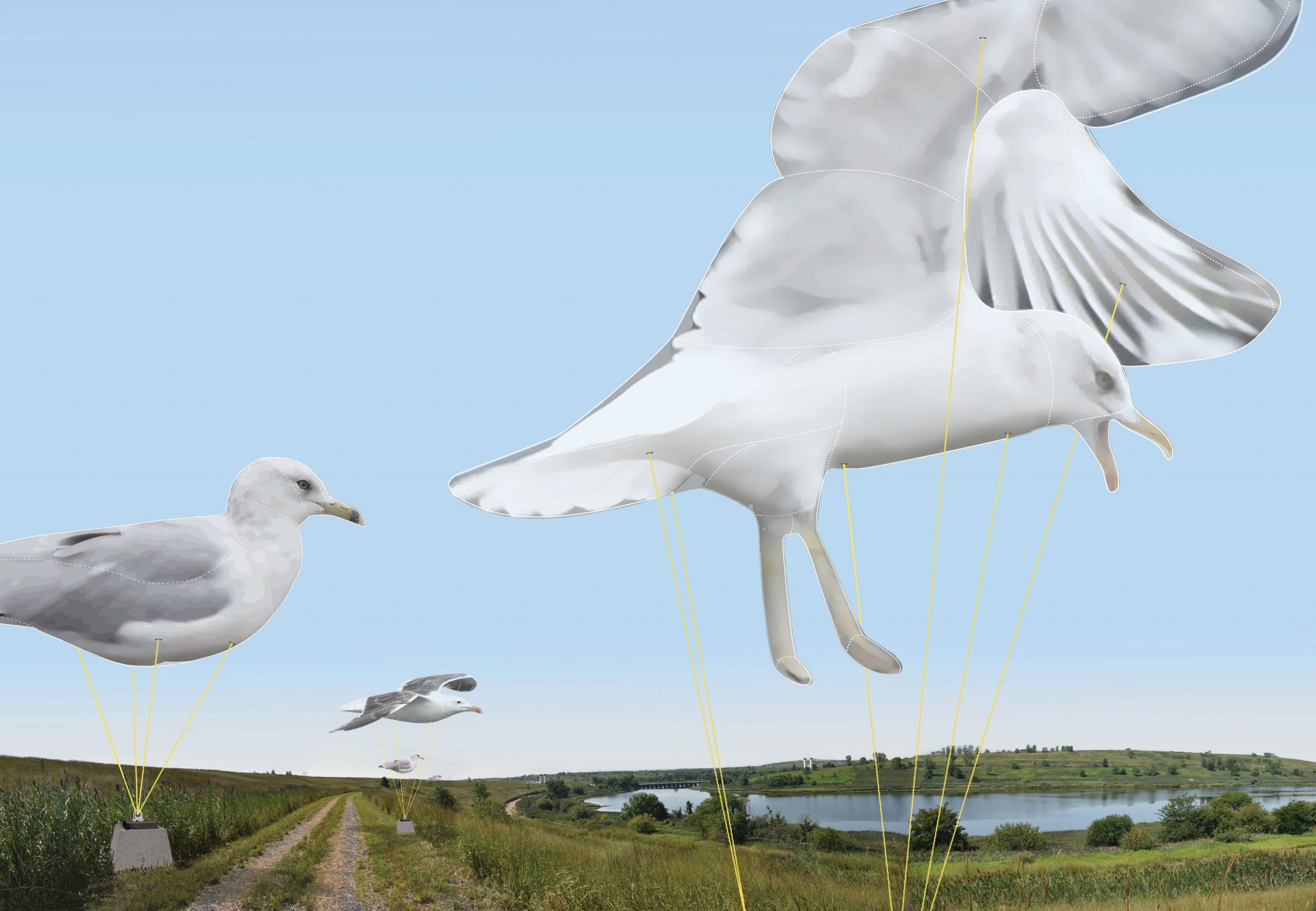 The steady food source at the Fresh Kills landfill drew 30,000-50,000 herring gulls and great black-backed gulls, species that were less prevalent in the area when the dump opened in the late 1940s. These birds have been described as scavengers, opportunists, predators, and nuisances. Now, Freshkills Park is promoted as an ideal spot for bird watching, and gulls are an appreciated part of a diverse bird population. The garbage-scavenger's image has been redeemed. This proposal for an installation of large, tethered balloons immortalizes the cultural evolution of the gull from nuisance to noble bird.